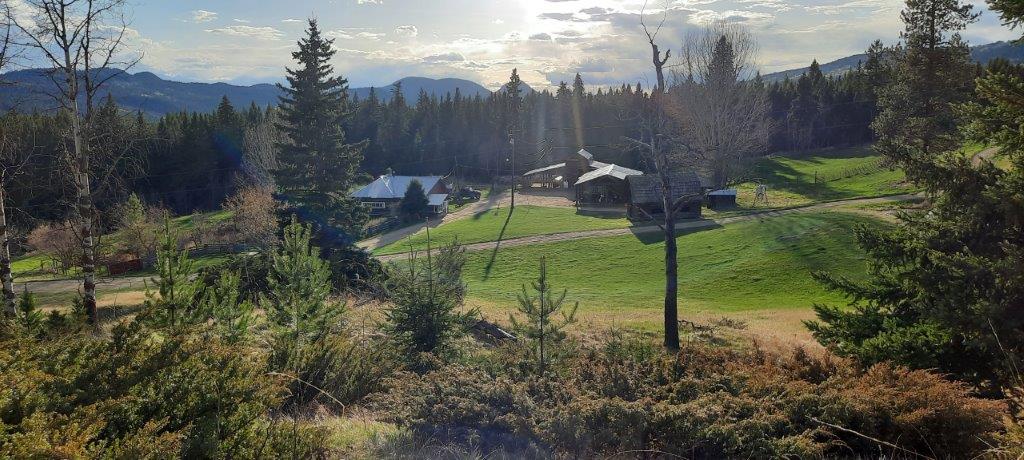 Listing Description
This Listing Has Been SOLD!
Contact Tim Terepocki 250.280.7653  to discuss other ranch properties that may suit your needs.
Jay Springs Ranch has stunning views of the surrounding Pinantan Valley with 326 +/- deeded acres and 480 acres of adjoining grazing lease.
The homestead piece is made up of natural benches of arable land of hay production and mixed forest that eventually make their way down to Paul Creek which flows through the centre of the property. It is a park like setting with endless opportunities. The bottom piece of the property is predominantly treed with many great features including its very own private lake with cabin, wharf and rec site.
There is 5,000 m3 +/- of merchantable timber and uneven-aged forests that have been managed as a private woodlot for the last 50 years. This has created a sustainable forest that can be continued to be managed for many years to come as well as a providing an additional income. With a 5% increase in growth yearly, today's high timber prices and high demand for lumber, this make a great investment.
There are 6 water licences associated with the properties. Providing gravity fed irrigation on rolling natural pastures and hay land – sit back and watch the water flow as your grass gets greener.
The property is fenced and cross fenced utilizing the natural and treed barriers. Great for rotational grazing and mixed farming. This property has the opportunity to be fully organic as there have been no pesticides or chemical additives used.
Predominately used for sheep in the past but with the infrastructure already in place it can be easily adapted to your needs. There is an extensive multi -use trail system throughout the properties – great for horseback riding, walking and cycling.
There are three year round family sized homes included on these two adjoining properties. The top home is a well-built newer log house with 3 bedrooms. The original heritage log home is a 2+ bedroom/1 bath and the bottom home is a 2 bedroom/1 bath solar, "off grid" residence.
The hip roof barn and a 4-bay equipment storage shed are great additions to this property. There are multiple log heritage buildings on site as well.
Live in one home and have the others as potential rental, caretaker or B&B residences. Another great opportunity for an additional revenue source.This is a one of a kind piece of property. Limitless recreational activities: crown land on 2 sides, great staging area for fishing and hunting trips, or snowmobile to Sun Peaks (30 min away) for lunch. Lose yourself in your very own secluded paradise – Live the dream!

Share this listings on Facebook.